REPORTED BY: MATSHEBA MALATJI
DATE : 23 JUNE 2022
Polokwane Municipality have warned community members who are involved in illegal land occupation taking place at Extensions 126 and 127 next to Zone 5 in Seshego. The public are warned about a group of individuals that are enlisting people for promises of site occupation. The municipality is still planning to relocate residents from the informal settlements of Freedom Park and Extensions 106, to the formal settlement site of Extension 126 and 127. The municipality 's court order prohibits anybody to occupy municipal land without the required permission. Polokwane municipality urges that the community members should distance themselves from illegal activities, and approach the municipality to acquire land legally.
REPORTED BY : MATSHEBA MALATJI
Due to the increase in fuel prices, the Mankweng Taxi Association decided to increase their taxis' prices with effect from 01 July 2022 by R2,00, both for locals and to town (Polokwane), and that applies to all routes falling under the Mankweng Taxi Association. The scholar fare will be cancelled and normal price will apply. The morning price before 8:00 will increase from R20,00 to R22,00, subsequently the local price in town (Polokwane) will be R9,00
Members of the Economic Freedom Fighters (EFF) and community members are protesting outside the Nelspruit Magistrate's Court where three suspects are expected to appear for the murder of 28-year-old Hillary Gardee. The protesters were singing struggle songs in which they were demanding that the suspects be denied bail. They were at the Nelspruit Magistrates Court to support the Gardee Family. Gardee, the daughter of the former EFF secretary-general Godrich Gardee, was abducted and killed two weeks ago. In a statement, the party said that they and the Gardee family will ensure that the police have all the adequate resources to carry out their investigations. The protesters who are mostly, women say they no longer feel safe. Suspects to appear in court for Hillary Gardee's murder. EFF welcomes more arrests in Gardee's murder. The EFF welcomed the arrest two more suspects by police in the investigation of the murder of Gardee and say they will allow the police to do their work – Matsheba Malatji
Suspended Limpopo lawyer Tumi Mokwena was on Wednesday placed under final sequestration by the Polokwane High Court.Mokwena and his legal representative failed to appear in court despite the matter being set down to hear arguments as to the reasons the provisional sequestration order should not be made final.Court places suspended Limpopo lawyer Tumi Mokwena under final sequestration.This final sequestration was based on the evidence that Mokwena illegally transferred funds from his law firm, Tumi Mokwena Incorporated (TMI), to Dikwenanyana Trust in a bid to conceal assets against the detriment of creditors.Mokwena, together with his mother and former personal assistant, Desire Chuene (nee Duvenhage), are trustees.TMI was placed under liquidation in 2019 for failing to pay creditors.In court papers, the liquidators stated: What truly transpired was that TMI was abused as a vehicle through which the respondent (Mokwena) misappropriated TMI funds and apparently defrauded innocent third parties and members of the public, amounting to millions of rand.On Monday, the same court heard an application brought by the liquidators for the sequestration of his Dikwenanyana Trust. Judgment was reserved on the matter. He still faces an application by the SA Legal Practice Council for him to be struck off the attorney's roll. The date for the hearing is still to be set.He also failed to appear in court when the matter was previously heard in the same court in March.Lawyers for the liquidators – Adriaan van Rooyen and Shirley Motimele – told Judge Gerrit Muller that notices were served on Mokwena's attorney – Matsheba Malatji, Limpopo Tribune
Zimbabwean-born struggle hero and musician Thomas Mapfumo has sent a message of gratitude to chief Livhuwani Matsila of Matsila village outside Thohoyandou in Limpopo for offering him a piece of land. Seventy-six-year-old Mapfumo has been in exile in Canada and United States after Zanu-PF hounded him for his strong criticism of its economic policies. He has resolved to relocate to South Africa. Mapfumo is delighted to be offered a place. Affectionately called Mukanya, Thomas Mapfumo was born in Marondera, east of Zimbabwe in 1945.During the white-dominated regime in the then Rhodesia, Mapfumo's music was mainly a rallying call to fellow Zimbabweans to join the liberation struggle. He was imprisoned numerous times without charges for his militant lyrics. After independence in 1980, Mapfumo continued to be vocal against the new government led the late President Robert Mugabe. He fled to exile in Canada and the United States following a soured relationship with the Zanu-PF led government. Although he is coy on why he chose South Africa, Mapfumo has thanked Chief Livhuwani Matsila for his generosity, "I thank you very much for the land you gave me and I feel honoured and I want to say thank you so much for making me part of your people really I appreciate it.>Chief Livhuwani Matsila says Mapfumo's residence will shine the light on his village and will be a source of inspiration for young people who aspire to achieve great things in art and music. \"We felt that we should have a place of residence here at Matsila village just to honour him and his family for the contribution he has made in promoting African culture and music. His international exposure will sure benefit our young ones in terms of participating in culture and music, his status internationally is a symbol that Africa can achieve greater objectives." Meanwhile, famed Limpopo music producer and singer Hani Mutele, is elated to see his childhood role model relocating to Limpopo." We are very thrilled after receiving news that legendary Thomas Mapfumo is going to be staying with us here. It is going to be so beneficial for all of us since we will have someone close, someone we have always looked up to" It's not yet clear when Mapfumo will make his move to South Africa permanently – Matsheba Malatji, Limpopo Tribune
The Hawks' Serious Commercial Crime Investigation for fraud and contravention of tax administration Act in Nelspruit are seeking public help to locate Sifiso Innocent Mabuza (39) who is now a wanted man.It is alleged that during 2018 and 2021, Mabuza who was the director of Shishila Rural Trading submitted fraudulent tax returns to South African Revenue Services (SARS) and prejudiced the receiver of revenue an amount of R28 million. According to the Hawks, the investigation team managed to trace Mabuza and he promised to hand himself over which he never did.The court has now issued a warrant for his arrest. Anyone who knows of the whereabouts of Mabuza is urged to contact the Investigating Officer on the case, Lieutenant Colonel Thabelo Takalani on 071 481 2848 – Limpopo Tribune
29 April 2022 – Economic Freedom Fighters in Limpopo are back at the Seshego Magistrate's Court as murder accused and businessmen Joshua Hlako and Marcus Makgato together with their co-accused have been applying for bail since yesterday.They are both facing charges of murder and conspiracy to commit murder in what is believed to be ritual killings for the success of their businesses. Hlako who told the court that he is the owner of Hlako Mohafe Tours, Tarven and a Farm is expected to continue with his application when court resumes after he was cut short due to time yesterday.The EFF has expressed their unhappiness in the state prosecutor believing that the prosecutor is incompetent, they also believes that Hlako and his co-accused do not deserve bail. – Limpopo Tribune
19 April 2022 – Go letetswe gore Kgorotsheko yeo e setsanego le bosenyi bja go amana le dikgwebo mono toropong-kgolo ya Polokwane e tseye sephetho sa malebana le ge eba molato wa boradia le bomenetsa kgahlanong le balatofatswa ba 15 le dikhamphani tse 13 o swanetse go ntsiwa ka gare ga lenaneo la melato goba aowa. Bagonongelwa bao ba go akaretsa Meyara wa peleng wa masepala wa Mogalakwena Andrina Matsemela le Leloko la ANC ka go Lekgotla-theramolao la Limpopo Tally Mashamaite ba lebane le dipharamolato tsa ka godimo ga 100 tsa boradia le bomenetsa – SABC NEWS
Missing Person Announcement Ephraim Molangoane (51)
15 April 2022 – Help reunite Ephraim Molangoane (51) from Moletjie, Motinti village with his family. Ephraim was reportedly last seen yesterday at Pick 'n Pay Shopping Centre, Polokwane and since went missing. Anyone with information that can assist in finding the missing man can contact Warrant Officer Mangakeng on 082 728 9831 – Limpopo Tribune
04 April 2022 – Maphodisa a Westenburg ka Polokwane ka Limpopo, a swere mogononelwa wa mengwaga ye 33 malebana le ditatofatso tsa go bolaya molaodi wa lebenkele la go rekisa difatanaga ka sethunya ka Nirvana.Mogononelwa le modirisane naye,gape go begwa ba hutse lebenkele leo sefatanaga sa mabaibai.Maphodisa a re banna ba 2 ba gorogile ka lebenkeleng la go rekisa difatanaga, fao ba itirilego okare ba reka sefatanaga.Ba ile ba ntsha sethunya gomme ma nyaka dinotlelo go molaodi.Molaodi wa mengwaga ye 57 o bolailwe ka sethunya pele ga ge bagononelwa ba tshaba lefelong la tiragalo ka sefatanaga seo se utswitswego.Yo mongwe wa bagononelwa o swerwe kgauswi le lepatlelo la Peter Mokaba a sepela ka sefatanaga seo.Go hweditswe dithunya tse 2 ka gare ga sefatanaga. Mogononelwa wa bo2 o sa tsene bjang botaala – SABC NEWS
04 April 2022 – With the great memories of the 27th edition of Softball South Africa's (SSA) National Provincial Championships (NPC) still fresh, a trawl through social media posts and conversations of wining coaches confirm that this years' event was more of a triumph than just a miracle.Even though on the first day of the tournament on March 29 the weather gods almost brought unwelcomed drizzles, this inter-provincial tournament turned out to be a thrilling brand of ballgame until the grand finale that was won by Limpopo and Western Cape in the men and women categories respectively.
Not a touchy-feely miracle in the biblical sense, but in the sense that Western Cape women managed to overcome so much on their way to the country's greatest softball tournament.As the excitement built up to the opening ceremony at Turf Hall Stadium in Cape Town, the reality sunk in that it was again the reigning champions, Limpopo Dinare whose team exuded excellence from the onset.Beating Gauteng 10-3, Limpopo reaffirmed themselves as the undisputed kings of the game. Quite apart from the pressure that every host province automatically has to suck it up, for Western Cape women it was a bittersweet revenge against a team that beat them during the previous competition.For coach, Marlene Peterson and her charges, getting it wrong was not an option albeit they had a difficult path to tread. The Pelicans, as Western Cape women are affectionately known, used home ground advantage and kept morale at the highest peak. Bar the victory, Peterson acknowledged that even though she won the 2022 installment, there is still room for improvement in her team and – in general – women softball in the country.She said "Women softball is developing at a snail's pace and something drastic needs to be done urgently. In some provinces it is just stagnant and the future of those provinces doesn't look good at all."Despite such challenges, Western Cape brought all the artillery regiments who were psychologically and physically fit for battle.Grivonne Rhoda ably led from the mound with great aplomb, determination and sheer passion.
As the curtain came down, Rhoda was given a standing ovation as the Best Pitcher of the tournament alongside Ammarah Larney who won the Best Batter accolade while Jardine Davids won the Best Catcher award.The tripartite alliance of Rhoda, Larney and Davids provides a glimmer of hope for Western Cape softball.These precautious youngsters clearly sent out such a positive message about the future of women softball that they are the embodiment of a phenomenon that, from a national perspective, the 2022 NPC was a swashbuckling sporting extravaganza.Youthful confidence and ebullience became their common denominators and now they are the standard bearers of a young brigade who want to revolutionize women softball.
Speaking highly of her charges, Peterson said she relied heavily on the trio hence their individual depth and character.She said "When we were preparing for the NPC, more of our emphasis was on batting. As far as fielding was concerned, I knew I could rely on Grivonne, Ammarah and Jardine. With them in the infield, you are guaranteed solid defense because of their ability to read the game and always know where and how to play the ball. However, it was collective team work because every player invested a lot of energy going into this tournament. There were lots of factors involved, especially because of the pressure of playing in front of our home crowd. We are pleased that we managed to use home ground advantage and win this one."In the men's category, Nakedi Raphalo successfully defended his trophy with Limpopo winning the NPC for the sixth time in succession.For Limpopo, the 2022 installment was a moment in which heroes were born, a week in which the belligerent men from the Great North reclaimed the trophy amid scenes of unlimited ecstasy. The triumphant Dinare demonstrated an extraordinary flair of a focused exuberance that has come down like rain on the dehydrated sporting hopes of the hinterlands.One loss against Gauteng in the round robbing matches was an eye-opener and when they revived their hostilities in the grand finale, the battle of the titans ended 10-3 in favour of the red, blue and white unit. Coach Nakedi Raphalo was surrounded by a well-versed brigade comprising campaigners with international caps and a few newbies who left indelible marks.Seun Aphane and Kamogelo Makolomakwe are definitely willing to embrace a more adventurous mindset, seemingly not scared of disappointment and subconscious intimidation.Encouraged by a fine set of progressive coaches in Raphalo and his assistant, Tumelo Mphahlele, this new breed just longs to go out and, literally, give it a go. Raphalo said "It gives us great pleasure as a province to have generational mix. The players complement each other well and this a positive building block.
The future looks bright and we will make sure that this legacy remains intact."In his post-tournament analysis, Lemo Raphasha, the head coach of the senior men said the NPC has provided national coaches with a perfect opportunity as they are preparing for World Cups later this year.Raphasha and his men are set to jet off to New Zealand where they will participate in the World Baseball Softball Confederation's World Cup from November 26 to December 4 while the U/23 side under the guidance of Samson Rakgoale will fly to Argentina for their international assignment between 22 to 30 October in the city of Parana."This tournament has afforded us the opportunity to weigh the strengths and weaknesses of our players from an individual perspective. From now on, we know which areas need improvement and where we are the greatest" said Raphasha.Softball South Africa president Mashilo Matsetela also concurred that the tournament enabled the national coaches to make up their minds as to which players will represent the country in the coming World Cups. Matsetela noted that: "Once again, the tournament proved to be an elite place to separate performers from non-performers.
We have seen the crème de la crème of South African softball on display. They put all their energies to ensure victory for their provinces and determination to impress national coaches. It was one of the greatest sporting events in the continent and as the custodians of the game in the country we are pleased with the depth of talent among players and the objective judgement of our umpires and scorers. This level of competency is part of our development agenda to ensure that softball is rated among the greatest sporting codes in the country – Softball South Africa
02 April 2022 – The police in Maake outside Tzaneen are on the hunt for unknown suspect(s) who raped and killed a 68-year-old woman at her home in Turkey Zone 1, Ga-Sekororo village in the Maake policing area on Sunday 27 March 2022.The deceased, whose identity cannot be revealed to protect the child was reportedly discovered by her 10-year-old grandson in front of their house at about 10:00 in the morning.
The terrified child then called for help from the community who then alerted the Police. Upon arrival at the scene, they started with initial investigations and at that stage no foul play was suspected as there were no visible injuries. An inquest docket was then opened. Police then proceeded with intensive investigation which included medical examination and they revealed that the deceased was strangled and raped. The inquest docket was then changed to murder. Police are searching for the suspect(s), and appealing to anyone who might have information that can lead to the apprehension to contact the Detective Commander of Maake Lieutenant Colonel Theo Mans on 079 875 7951 – Limpopo Tribune
16 March 2022 – The police in Mankweng are looking for Annah Orefile Mapoo Malope (06) from Mentz Ga-Shiloane village, who went missing on Sunday 13 March 2022 while wearing a black jeans and maroon t-shirt. The police are appealing to anyone with information that can assist in find the missing child to contact Investigating Officer, Warrant Officer Simon Ramakgolo on 072 577 6263/015 286 200 – Limpopo Tribune
24 February 2022 – Cllr. Ngoasheng LH, o mema badudi ka moka ba Ward 25 kopanong, morero kgolo wa kopano ke gotla go kgetha Project Steering Committee ya Project yeo e sepidishago ke Tumishangcomdev legatong la Lepelle Northern Water. Go tlo thwalwa (hiriwa) di Data Capturers, Badudi bao ban ago le Degree/Diploma/ National Certificate le kgopelwa gotla le di CV tseo di netefaditswego (Certified)
Lefelo – Lesedi Pre-Primary School
Letsatsi – 25 February 2022
Nako – 12pm
News Staff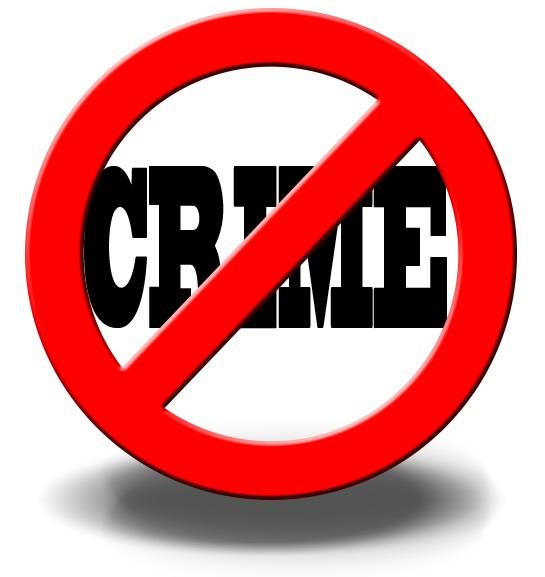 22 February 2022 – Lekgotla la Motswikitswiki focuses its drug bust endeavours towards suppliers.
Lekgotla la Motswikitswiki's commitment to fighting crime, saw the Community Crime Busting establishment, pouncing on 2 of the most notorious drug dealers, in Mankweng, on the morning of Tuesday, 22nd February 2022. Motswikitswiki's modus operandi, of conducting raids at awkward times, when criminals are least expecting anything, saw it apprehending 2 of the most well-known Drug-peddlers in the Mankweng township, and the surrounding villages. The Operation puts concerted efforts on detaining the drug dealers, as 'they are the main source of supply of these narcotics in our communities'. They are known within the Communities, but because of their evasive nature, it is always impossible to catch them, 'red-handed'. Tuesday's raid, saw the first Dealer, being captured with a consignment of both 'nyaope and crystal', on their person, and they were handed to the Police. Subsequent to the arrest of the first suspect, the Leadership of Motswikitswiki visited his family, and engaged with his parents, with a view of raising a concern on behalf of the community, because of 'their son's dealings'. This is the same approach that Lekgotla la Motswikitswiki has adopted, when dealing with other societal anomalies like, 'gangsterism, crime and drugs'. The second Dealer, after being apprehended, led Members of Motswikitswiki, to their rendezvous – in Polokwane, where they purchase drugs, from their purported suppliers. The supplier, a Nigerian National, after being made to believe that he was coming for a transaction, brought a considerable amount of drugs, and was cornered, apprehended, and is currently in police custody. As Lekgotla la Motswikitswiki, 'our pre-occupation has always been dealing with the suppliers of these drugs, as addicts are mere users, who are at the shallow end of the value chain'. The ultimate goal is to rid the Mankweng Community of drugs, and 'we largely depend on the co-operation of communities, to identify these suppliers', and effecting arrests. Both suspects will face charges of drug dealing.
Issued by Lekgotla la Motswikitswiki.
Enquiries: Mr Pitsi Sehlapelo
Spokesperson: Lekgotla la Motswikitswiki
Facebook: Lekgotla la Motswikitswiki
Contact: 072 764 2571
16 February 2022 – The ANC Sekhukhune region held the Special Regional Council meeting at Jane Furse, Laduma Hotel on 15 February 2022. The Council was attended by 92 branches across the length and breadth of the region, ANCWL, ANCYL, ANCVL and the representatives of Alliance partners as well as PEC deployees. The Council engaged on vital political matters that contributes to the renewal of the association. The branches unanimously committed to consider the principles of organizational republic as well as guiding tools on leadership preference towards the upcoming provincial conference. The Regional Committee conceded the tremendous work done by the PEC collaborative lead by the Provincial Chairperson and Limpopo Premier Chupu Stanley Mathabatha for having stabilized the regional structures both politically and administratively – News Staff
07 February 2022 – The Congress of South African Trade Union's Limpopo arm will convene for it's 6th provincial congress on the 10th and 11th of February 2022 at Bolivia Lodge in Polokwane. The key agenda items will be the election of Provincial Office Bearers for the next term of office. Guest of honour representatives will be Ambassador Hanan Jarrar of Palestine and members of the Central Executive Committee of the federation notably Deputy Secretary General Solly Phetoe – News Desk
26 January 2022 – The Limpopo Legislature ANC Caucus has announced that Matibe Tshitereke has joined the provincial legislature as a new MPL. Tshitereke has replaced Goodman Mitileni who has taken the position of the Norman Mashabane's regional secretary. Matibe is a former mayor of the Mutale Local Municipality and Vhembe District Municipality – News desk
16 January 2022 – It's been a PR disaster for Polokwane based state-owned entity Lepelle Northern Water as it battled to restore water to Limpopo's capital. What looked liked comical blunders out of an episode of Peppa Pig, the entity have put the blame on power cuts at it's Ebenezer operations which lasted for up to seven hours. Constant power cuts are becoming very regular in major cities around South Africa notwithstanding the scheduled load-shedding from Eskom. To it's relief water supply is now stable and Polokwane's residents will hope and pray that it remains that way – News Desk
08 January 2022 – Deputy State President and ANC Deputy President David Mabuza laid a wreath in honour of the late Peter Mokaba at the Mankweng cemetery. Mokaba born in Mankweng on the 7th of January 1959, was an ANC Youth League leader and was instrumental in underground activities in the then Northern Transvaal in the late 1980s. Mokaba died on 09 June 2002. Mabuza praised the Mokaba and his family for their sacrifice in defeating the Apartheid regime and uplifting the community of Mankweng – News Desk
Six badly decomposed bodies were found in the vicinity of Mentz. Members of the community made the gruesome discovery and called Mankweng police who were accompanied by a forensics team. An inquest docket has been opened and no arrests have been made so far – News Staff
05 December 2021 ANC retains most wards in Mankweng
The African National Congress has retained most wards in the Greater Mankweng area with the exception of Ward 93504026 which was won by The Economic Freedom Front. The ANC has also retained The Polokwane Municipality Council for the next five years, although new parties like The Abantu-Batho Congress have made slight inroads by getting a seat. It will be a testing time for the ANC as service delivery will be the top priority for the residents of Polokwane and Mankweng. With a dominant majority in Limpopo province, the ANC has only failed to retain the Mookgophong-Modimolle municipal council by a toss of a coin to the Democratic Alliance – News Staff
10 June 2021 Ga Mathibaskraal Demolisions
The red ants have demolished illegal structures at Mathibaskraal. Among the demolished structures was a brick making factory and private homes. There has been ongoing land disputes between different tribal authorities namely from Ga-Mothapo, Ga-Mothiba and various property stakeholders
– News Staff
12 August 2020 – University of Limpopo to Launch Second Virtual Ceremony
After the first successful virtual graduation ceremony, the University of Limpopo will have it's second virtual ceremony on the 13th August 2020 from 09:00 to 15:00. The virtual graduation ceremony will be available on the University's social media platforms – Mankweng News Staff
12 August 2020 – Ebenezer Dam Water Levels Critical
Ebenezer Dam is running very dry at a rapid rate. By the 10th of August 2020, water levels were below 13%. This is due to low rainfall during the past season. Water shortage will be experienced around the Ga-Mamabolo and Mankweng area. Polokwane Municipality is looking at ways to alleviate the foreseen water level shortage before it gets to critical levels – Mankweng News Staff
Older News
22 July 2020 – Fire at busy Mankweng Central Business District
Fire broke out in the early morning of 22 July 2020. Two retail shops burned to the ground however the Polokwane Fire Service managed to put out the fire out rapidly, thereby not affecting the rest of the shopping complex. No injuries were reported – Mankweng News Staff
21 July 2020 – Water Pipe damaged in Mankweng Area
Mankweng Zone 1 and Mankweng Hospital water supply has been affected by a damaged water pipe. Other areas around Mankweng Toronto and Unit C area has been asked to use water sparingly – Mankweng News Staff
13 July 2020 – Possible Water Interruptions over the weekdays
Tzaneen Municipality has announced a planned power supply cut, due to maintenance at the Ebenezer Dam 33KV power line. Water supply from Ebenezer Dam to Mankweng and Polokwane will be affected during the hours of 07:00 to 17:00 from the following dates.
14 July 2020, 16 July 2020, 19 July 2020 and 25 July 2020 – Mankweng News Staff
_________________________________________________________________________
13 July 2020 – Stage 2 Load Shedding continues in Mankweng
Eskom has announced that load shedding is till continuing for the week of 18 July 2020. Stage 2 schedule is as follows
Monday 13 July 2020 – 21:00 to 23:30
Tuesday 14 July 2020 – 05:00 to 07:30
Wednesday 15 July 2020 – 05:00 to 07:30; 13:00 to 15:30 – Mankweng News Staff
________________________________________________________________________
12 July 2020 – Polokwane Municipality Call Center Offline
The Polokwane Municipality Call Center has experienced a system outage and is currently unavailable. This could have been caused by load shedding that occurred over the weekend. The IT team is currently busy trying to get the system online. The municipality has apologized for the inconvenience. Mankweng News Staff
________________________________________________________________________
10 July 2020 – Mankweng Load Shedding Schedule
Eskom has announced stage 2 load shedding despite the country experiencing a cold front this week. Eskom has put the blame on plant breakdowns that exceed 3000MW. The affected units are at Kendal, Tutuka and Majuba. The schedule for Mankweng is as follows: Saturday 11-07-2020 07:00-09:30 15:00-17:30; Sunday 12-07-2020 15:00-17:30 23:00-01:30. Mankweng News Staff
_________________________________________________________________________
08 July 2020 – Unilim 2021 Applications now open
The University of Limpopo has opened applications for undergraduate programmes for the 2021 academic year. Applications can be done via online platforms or manual processes. The closing date is 30 October 2020. Prospective students are urged to apply early in order to avoid any delays. Mankweng News Staff

04 July 2020 – Unilim to undertake a Virtual Graduation ceremony for the first time
The University of Limpopo will undertake a virtual graduation which will be streamed on social media platforms on the 6th of July 2020. This groundbreaking feat will reach a far wider audience. Also the university will be one of the only few on the African continent to enable this kind of graduation streaming platform. Mankweng News Staff

---
04 July 2020 – Polokwane Traffic Official tests positive for Covid-19
The traffic center has been closed and will open on 06 July 2020 after an official tested positive for Covid-19. The Mankweng and Aganang testing center will still remain open. Limpopo has 1408 recorded cases as of 03 July 2020 with 10 deaths and 594 recoveries. Mankweng hospital is a designated Covid-19 testing center and the public is urged to test. Mankweng News Staff
———————————————————————————————————————–

30 June 2020 – Polokwane Municipality launches Prepaid Credit Facility
The district municipality has partnered with Cigicell to allow customers to buy electricity on credit to the value of R50. This is to allow residents to have access to emergency electricity if you run out of prepaid units
To access the credit facility, you need to dial *120*1194# and follow the prompts
Mankweng News Staff
---

30 June 2020 – University of Limpopo Students get laptops
University of Limpopo (UNILIM) has handed over laptops to students in order to assist with studies online as well as virtual classes. This is a new era of learning for Unilim. The student governing body which is currently run by the Economic Freedom Front has commended the university management for the innovate decision. Although most students have welcomed the laptops, some have complained about the slow process
@tokollomengoai 'The process of distributing laptops is way too slow' – source twitter.com
While others are accusing the EFF of claiming the credit, while it was a national government directive – Mankweng News Staff
————————————————————————————————————————–
01 June 2020 – Roads Agency Limpopo appoints two new board members
The Chairperson of Roads Agency Limpopo (RAL) Board of Directors, Matome Ralebipi, has appointed two board members, Motlhanke Phukuntsi and Pat Makape. The new appointments have been in effect from 01 June 2020. The Honourable Namane Dickson Masemola, who is the Limpopo Provincial Government's shareholder representative responsible for RAL announced the appointments – Mankweng News Staff
————————————————————————————————————————–
'Boyfriend' reappears in Mankweng intern's murder case
https://capricornreview.co.za/149444/boyfriend-reappears-mankweng-interns-murder-case/
Ga-Dikgale taps running dry as residents fume
Paledi Drop-in Center urgently needs donations
Mankweng Youth empowering the community with agricultural skills
Lobby group urges Limpopo Judge President to appoint Tsonga-speaking Judges
Mankweng Hospital performs second successful open heart surgery